We are constantly involved in activities with schools, community groups and members of the public in pursuance of our constitutional aims. Here are some of these things we have been involved in over the years:
---
May 2018: This little chap overcame his fear of bees at our beginner's training course.
---
March 2018: Visit to Ashbrow School, Huddersfield to discuss how we might help introduce beekeeping to schools in Sheffield. What a wonderful job Yvonne is doing there! We left totally inspired.
---
Oct 2017: bees, honey & candle making with 267th Wednesday night Dore Beavers

---
August 2017: Sheffield Fayre & SBKA Honey Show
---
April 2017: Spring in the Woods, Ecclesall Woods
---
June 2017: Manor Lodge School visit with Grow Theatre, bees, honey & candle making
---
June 2017: Wybourn School visit with Grow Theatre, bees, honey & candle making
---
December 2016: Greenhill Primary School, bees, honey & candle making
---
May 2016: St Giles CE school (Again!), bees, honey & candle making
---
March 2016: Carfield Primary School, bees, honey & candle making
---
February 2016: talk to SU3A Gardeners
---
November 2015: Feast in the Forest, Ecclesall Woods
---
September 2015: Spiegeltent Barker's Pool
---
June 2015: Abbey School, bees, honey & candle making
---
March 2015: St Giles CE school, bees, honey & candle making
---
Feb 2015: talk to Chapeltown Community Group
---
July 2014: talk to Stocksbridge Townswomen's Guild
---
April 2014: talk to Sheffield Allotment Federation
---
December 2013: talk to Sheffield University allotment society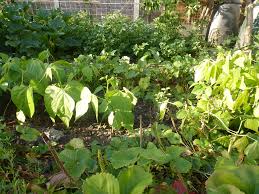 ---
June 2013: talk to Hangingwater Allotments Association
---
August 2012: talk to Friends of Porter Valley